**POSTPONED** The Jailhouse Frocks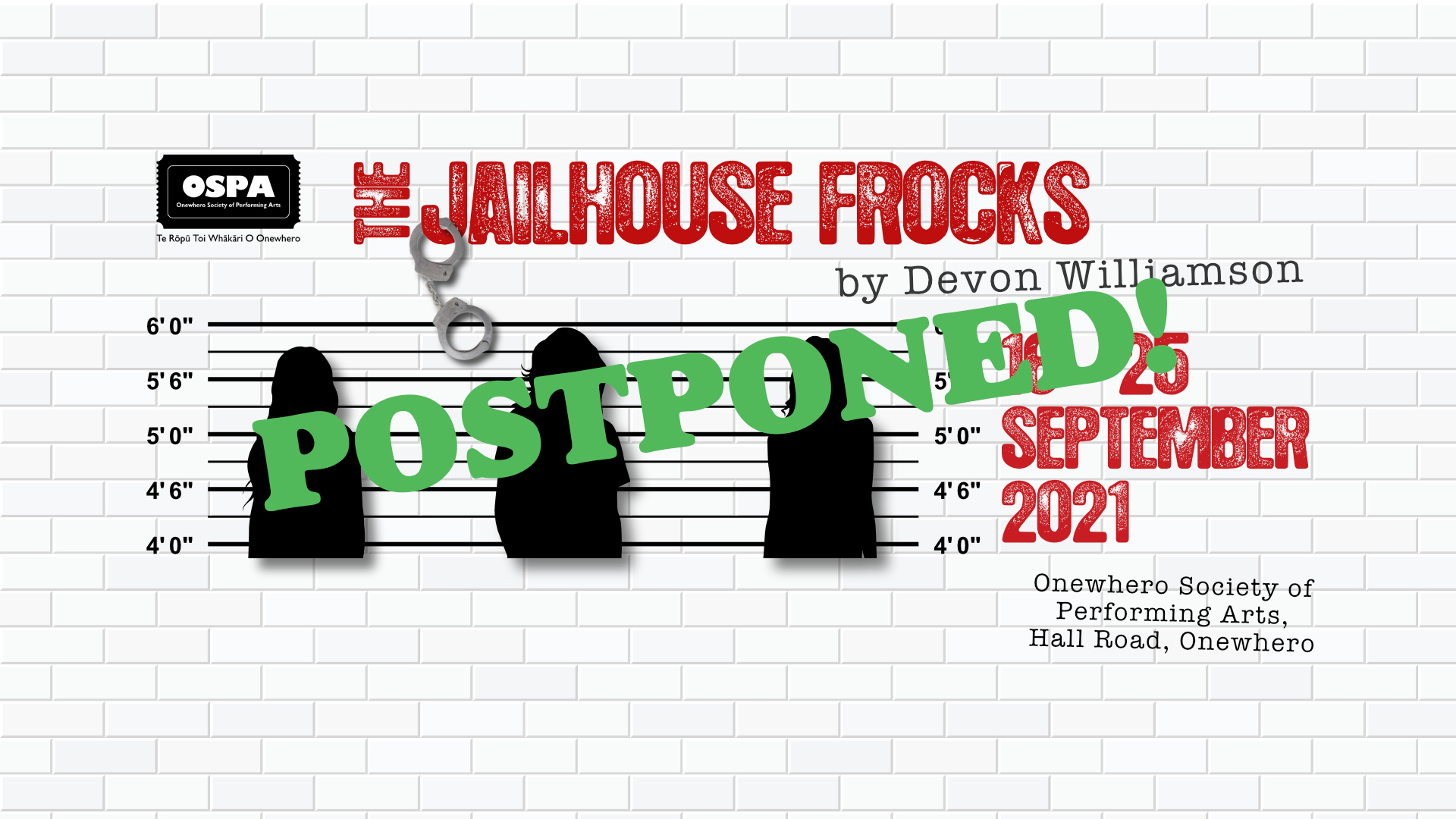 17th and 18th September at 7.30pm. Sunday 19th September at 2pm. 23rd, 24th and 25th September at 7.30pm
OSPA Theatre, Hall Road, Onewhero
$20
The Jailhouse Frocks is by Tauranga playwright, Devon Williamson who's keen to come along and see how OSPA handles his creation.
Shattering dimwitted Officer Dwayne's tranquil evening at the Birchwood County police station is interrupted by the arrests of three unlikely women; the mayor's wife in a state of complete alcoholic breakdown, the local mad cat-lady looking for somewhere to stay out of the rain, and a dangerous-looking New Yorker who has managed to crash her car into the police station while speeding through town.
The already chaotic situation descends into mayhem with the arrival of a New York gangster, disguised as an FBI agent, hell-bent on exacting revenge on his wife who is locked in the cell.
Tickets