Welcome to OSPA!
Onewhero Society of Performing Arts, otherwise known as OSPA, is a performing arts group located in Onewhero in the North Waikato, a mere twenty minute drive from Pukekohe. We encourage and facilitate community involvement in a variety of performances by managing our own productions and regularly hosting outside performers. With over 60 years of productions and hosting talented entertainers, we're proud to be your ticket to local entertainment. Learn more about OSPA…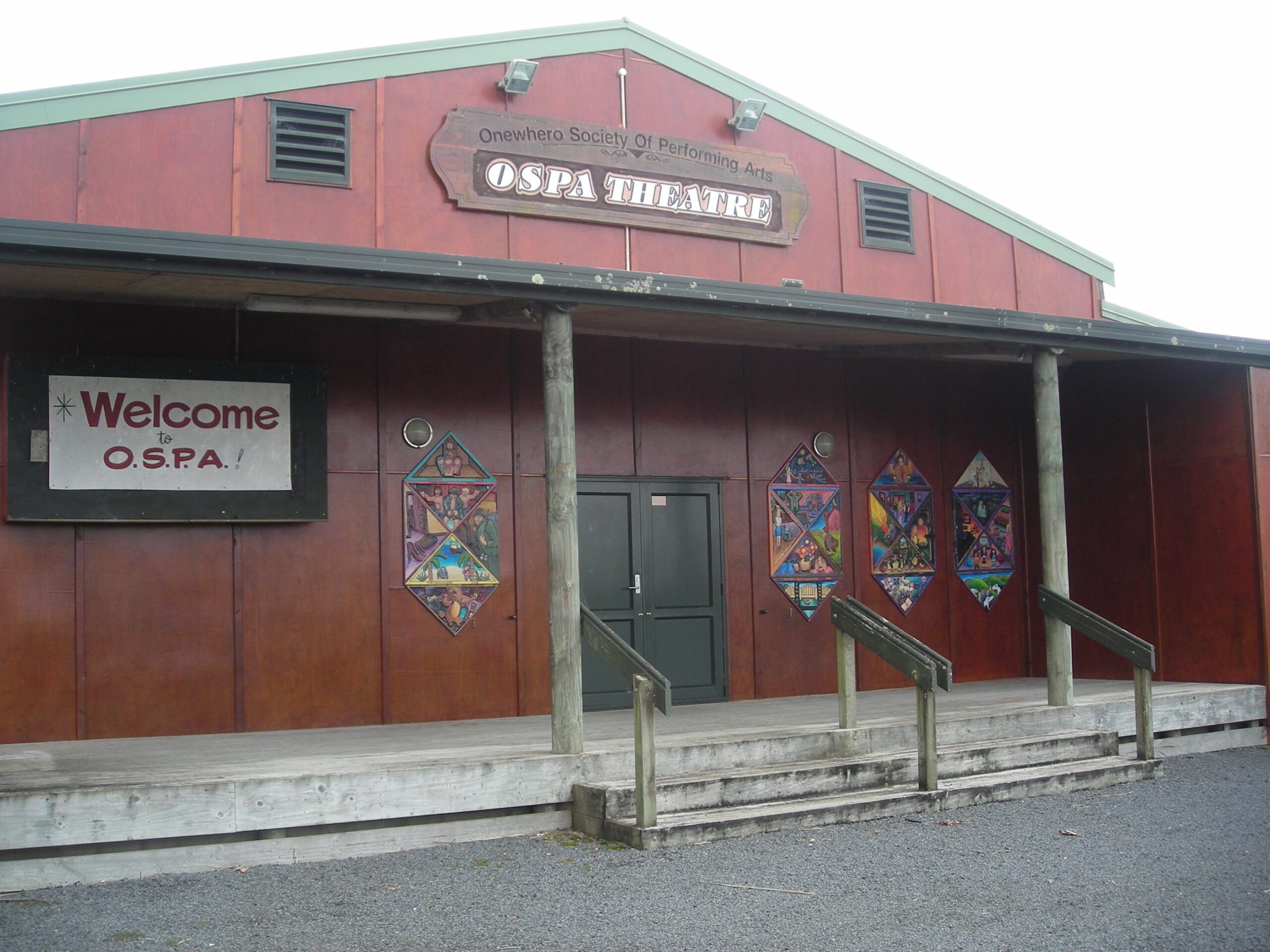 There are no performances being hosted by OSPA at the moment. Please check back soon.
Our Sponsors
OSPA is very grateful to the sponsors of our community theatre! Please acknowledge our sponsors' generosity and support their businesses where you can. If you're a local business and would like to support OSPA, please email info@ospa.org.nz. We would love to hear from you!