The Jailhouse Frocks by Devon Williamson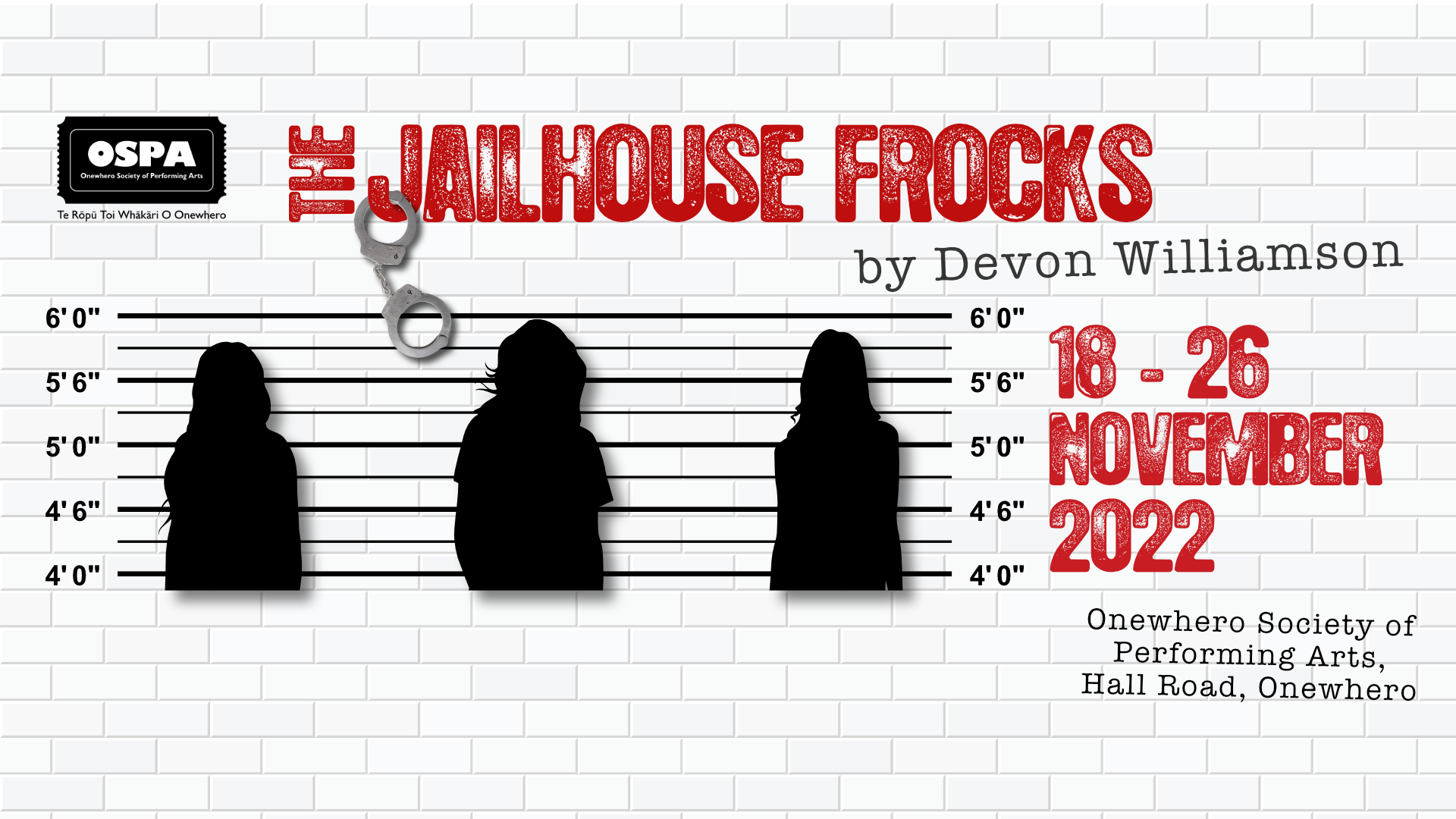 18 November 2022 at 7:30pm, 19 November 2022 at 7:30pm, 20 November 2022 at 2:00pm, 24 November 2022 at 7:30pm, 25 November 2022 at 7:30pm, 26 November 2022 at 7:30pm
Onewhero Society of Performing Arts, Hall Road, Onewhero
General Admission $20 each
Dim-witted officer Dwayne's tranquil evening at the Birchwood County Police Station is shattered with the arrest of three unlikely women; the Mayor's wife, the local mad cat-lady, and a dangerous looking New Yorker. The already chaotic situation descends into mayhem as the night progresses, in the end leaving Dwayne wondering how on earth he managed to make the arrest of a lifetime.
OSPA is thrilled to finally bring this show with its talented cast and amazing crew to the community.
You're guaranteed a great time with plenty of laughs. We look forward to seeing you there!
Tickets