Peninsula By Gary Anderson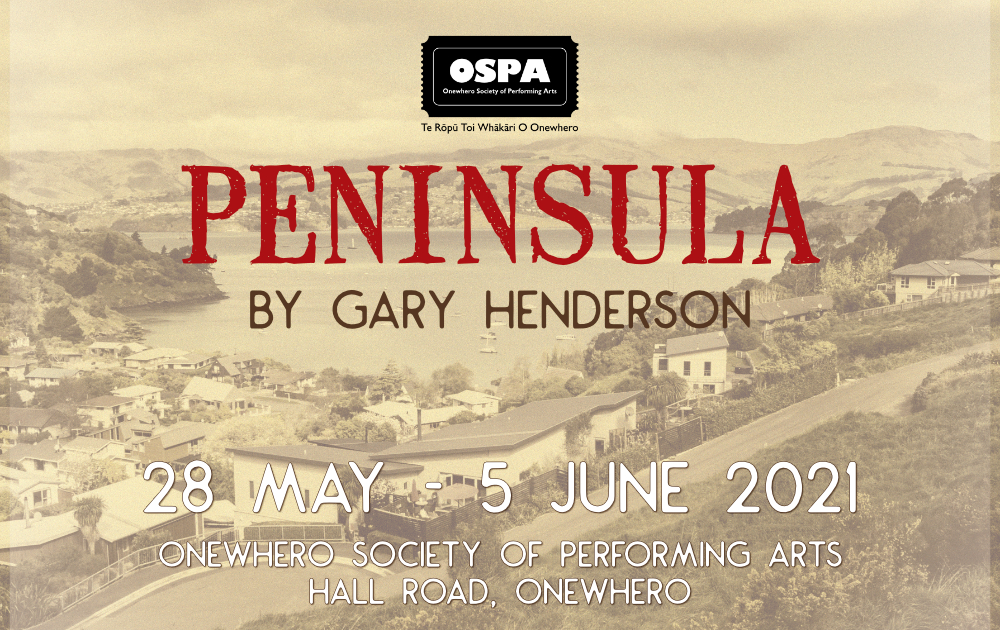 26 May GALA NIGHT Limited tickets! 28 May 2021 at 8pm, 29 May at 8pm, 30 May Matinee at 2pm, 3, 4 and 5 June at 8pm
OSPA Theatre, Hall Road, Onewhero
Gala Night $30, All other shows $20
Set on Banks Peninsula, South Island, in the 1960's, this is a warm hearted and open-eyed snapshot of life in New Zealand's 20th century rural communities.
The story centres around Michael Hope, a young boy who lives on a volcano. While geological rumblings may remain deep underground, unrest in the adult world threatens to erupt into his life, changing everything.
Rich with Kiwi nostalgia and performed by five talented actors who play two characters each – one young and one older – Peninsula is an insightful glimpse into the concerns, dreams and joys of childhood.
Tickets