Gypsy Jazz Duo – Fiona Pears & Connor Hartley-Hall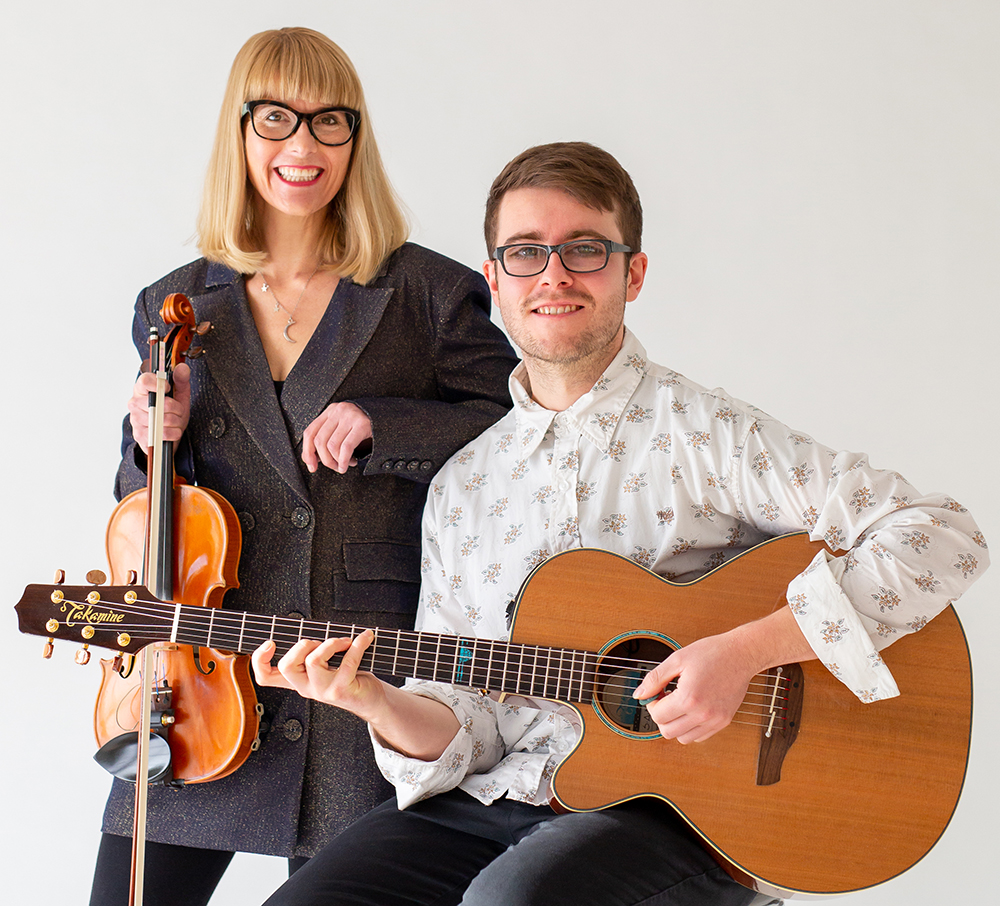 Sunday 14th February 2021 at 7.30pm
OSPA Theatre, Hall Road, Onewhero
$25
Violinist and composer Fiona Pears, has performed and recorded internationally over the past 15 years. She has appeared everywhere from Birmingham symphony hall and the famous Ronnie Scott's Jazz Club in London through to Joe's pub in New York and the very loved Donovan's store in Okarito.
Fiona has also been a soloist with the Liverpool Philharmonic, Christchurch Symphony and Trust Waikato Symphony orchestras.
Her fiery mix of Tango and Gypsy Jazz alongside soulful ballads will keep any audience on the edge of their seats.
www.fionapears.com
Guitarist Connor Hartley-Hall grew up in Akaroa. As a teenager, he found a passion for improvisation and over the past 10 years has been performing in a myriad of settings.
An extraordinary master of the Gypsy Jazz style played by legends such as Django Reinhardt and Biréli Lagrène. Connor has made himself a name as one of the top guitarists in the country performing this style of music.