Adam McGrath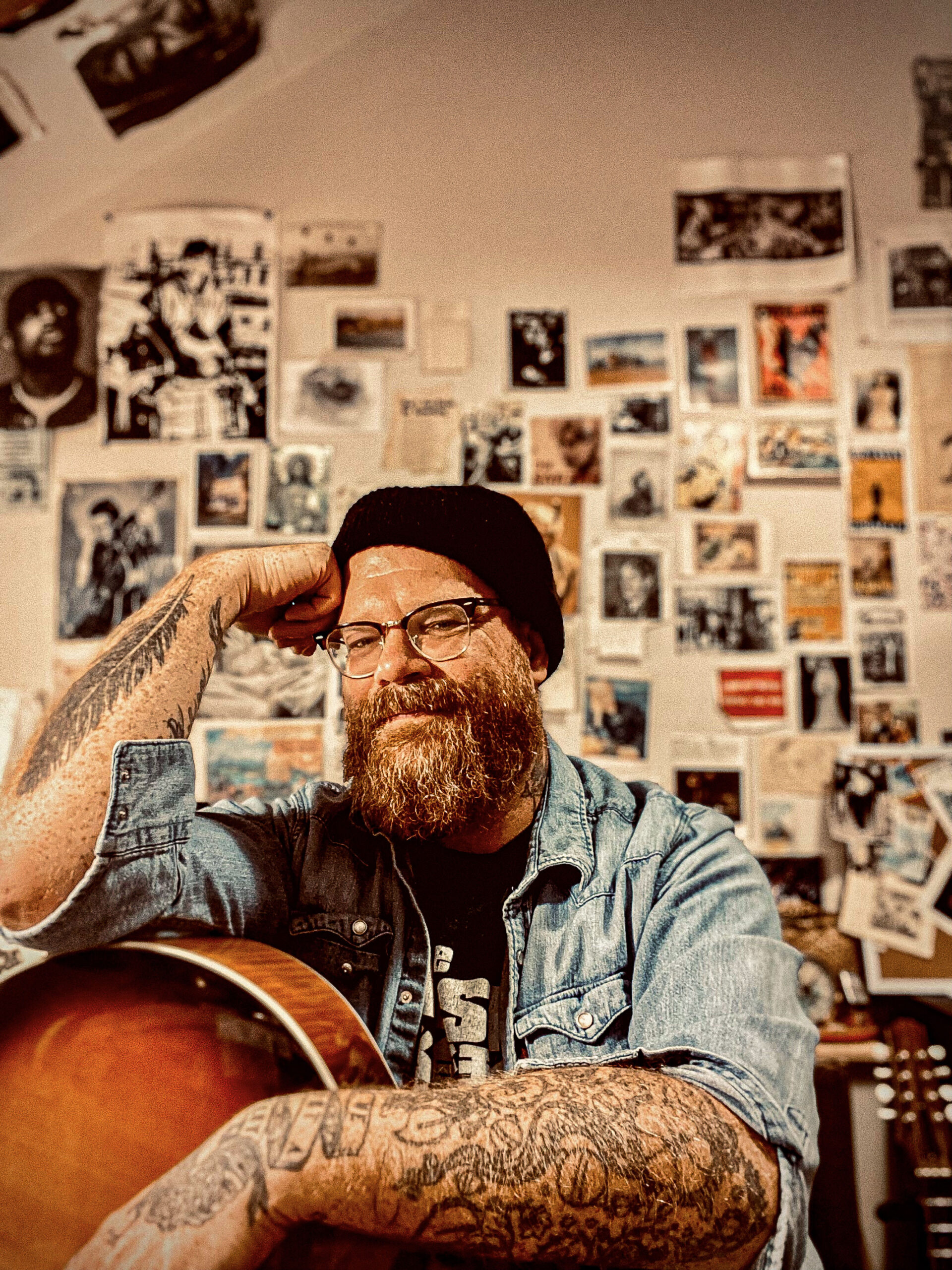 Sunday 9 October at 7pm
OSPA Theatre, Hall Road, Onewhero
$25
Adam McGrath is a folk singer stationed mostly wherever he lands, although he keeps
his dog and his landlord in Christchurch, New Zealand. He travels both the state and lost
highways of New Zealand, Australia, Europe and parts beyond, slinging songs and
offering up yarns and low rent bar philosophy for anyone who'll spring for a ticket and
wherever he can get a key. Widely known in New Zealand as lead singer and songwriter
of one of the country's most beloved and mythic roots bands, The Eastern, Adam
continues in the tradition of hard travelling, long touring, long shows and longer nights
laid down by his day band. McGrath takes on all comers and has played everywhere
from lounge rooms to bar rooms, street corners to theatres and a million and one
festivals, sometimes he's even got paid! Any opportunity to play is a good one.
He hopes for the best, is always ready for the worst and believes in Smokey Robinson
and the Miracles, The Clash and anyone doing the best they can. He remains happiest in
front of a jukebox as the call for last drinks is given, because jukeboxes are getting
harder to find, and last drinks means the lock in is ever closer.
He has been described as a "National Treasure" by Radio New Zealand National and
his songs have gathered more than their share of good notices at home and overseas,
he's been nominated for a couple of serious music awards (including the Apra Silver
Scroll), and the NZ herald called him "NZ's toughest minded songwriter". Barry
Saunders from kiwi country legends The Warratahs simply described him as "The
Truth".
With The Eastern and solo he has shared stages with and opened for Fleetwood Mac,
Steve Earle, Old Crow Medicine Show, Paul Kelly, Jimmy Barnes and many, many more.
But he takes the most pride in getting up and putting it down, in towns both small and
big most nights of the year, shaking hands and sharing beers wherever and whenever
the road throws him up.
His song 'Hope and Wire' became the inspiration for the New Zealand TV drama series
of the same name directed by Gaylene Preston, and he was noted for his community
work during the Christchurch earthquake and service orientated approach to music in
the years since.
Both solo and with The Eastern, Adam is renowned for his at once ferocious and
tender roof raising live shows and has gathered a reputation for being among the
country's hardest working musicians playing up to and beyond 200 shows a year, every
year. The latest album from The Eastern 'The Territory' was described as one of the
best albums of the year from any band in any country by No Depression magazine and
proved a worthy follow up to 2012's Gold selling 'Hope and Wire'.
Although the gathering of such plaudits is at once good and bad for his shaky ego,
McGrath cops to being better than you thought, but not as good as he should be and yet
he remains very thankful and hopes that in some way this might help him to continue
paying his rent through his roundabout stories and bareknuckle approach to guitar
playing. A people's player, he works his ass off for any audience he finds himself in front
of. Through yarns, ballads and barnstormers, he goes looking, night after night and year
after year, for all the alchemy and heart that singing for folks gets to make happen.
Described as "maybe part folk singer, part preacher, part boxer, and part rodeo clown
he is however all heart". A McGrath show goes straight for the spirit level in all of us,
looking deep for the good parts and hoping to reach all the thoughtful bits that matter;
all the while singing and strumming his three and half chords like his life depended on
it. Which of course it does and as of course it should. He remains undefeated and
continues to write bios in the third person.
Tickets